In our house, one thing that often comes up is whether saving or spending is a better idea... While I like saving, and do so regularly, my best friend is a spend-now-save-later type who doesn't always understand why I like to save a third of my (not substantial) monthly income rather than spending it on going out and items that I have a momentary yen for.
I may be a fashion blogger, with a wardrobe obsession that many think must equate to a large number of clothes, but really, I don't spend on new things very often. I tend to enjoy "rediscovering" my own wardrobe... And my mother's wardrobe... And my grandmother's wardrobe...
I tend to spurt buy charity shop bits and pieces when I'm feeling in the mood for the buyer's high, but my internet shopping habit often leads to spending more on returning items than those I keep! My boyfriend finds this slightly odd, but - thank goodness - puts up with it...
My style is more dependent on treating life like one play after another that requires sets of costumes, than on fashion trends - though I do enjoy fashion week's spectacles, and take note and inspiration from the stories they tell and the ways other people interpret them...
I am also an inveterate magazine buyer, though once again, it's the stories spun, and the interplay of colour and light an texture that attract me, not the "current"ness of an outfit. Not that being fashionable is something I look down on. On the contrary, I wish I could make my costuming a little more directional sometimes! ;]
For me to actually buy something new, physically in person, it is usually presaged by at least a week, up to a couple of months, of musing and mulling over any gap in my wardrobe and debating quite how much I love, and would wear, an instant style crush... Case in point:
Sophie Hulme for ASOS Pigeon cardigan
:
Don't get me wrong, I enjoy shopping when I'm in the mood, but I do tend to go through quite a guilt complex process with buying things for my wardrobe. It often equates to it being easier to not buy something than go through the annoyance of beating myself up for it after and have to spend time returning a week or so later.
Odd huh.
However, at the moment, I'm battling with a conundrum. Do I save my savings from the past couple of months, or do I spend on one thing I've been yearning for for a while now...
A
Mulberry Bayswater bag
, in yummy chocolate brown, that will enable me to abandon the less-than-chic tote bags I relied on throughout university and that still do for day-to-day when a smaller handbag just isn't practical...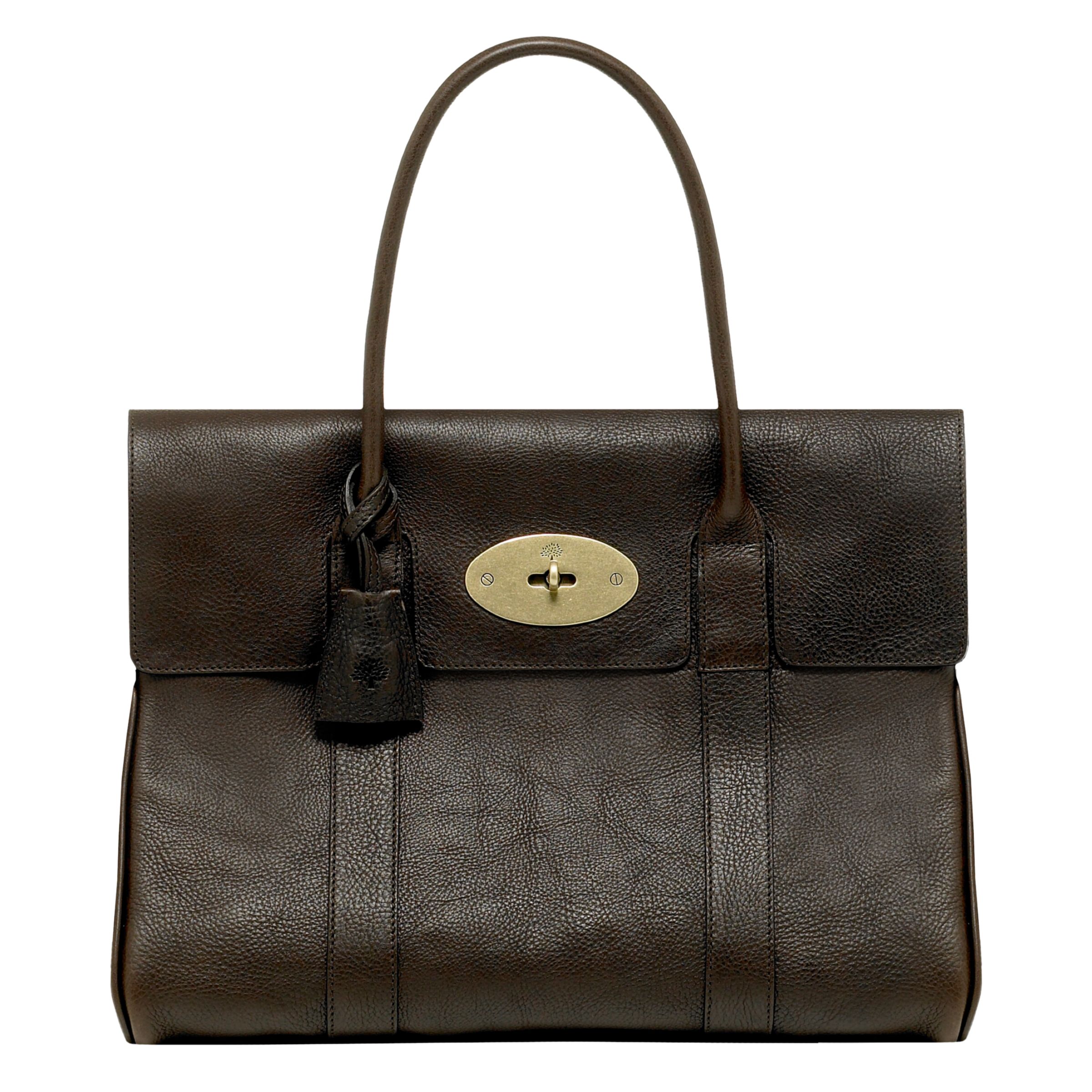 I've been thinking about it for ages, and I think that after Christmas, I might just about be ready to take the plunge. But is it worth the uncomfortable feeling I'll get having spent the money I'd been putting aside for my own security?
What do you guys think?
Xxxc