Lately I've been thinking about Art... It has been a while since I have spent a few hours in a museum, whiling away a few hours staring at beautiful combinations of colour and line. A couple of friends of mine are fantastic artists... One, a professional comedian, is an obvious suspect - always dressed flamboyantly. He accepts commissions to design stamps in Spain, and discusses constructing sculptures out of my hair. (Don't worry, I have no intention of cutting my Pride and Joy for Art's sake!) He introduced me, a long time ago now, to the art of Rinaldo, Ergisto and Cyrus Cuneo: Californian artists of the early 20th century. (A great Youtube view of California Artists with the Auction Network starts with
Bonhams and Butterfields (Fine Art) #1
- I'm loving the
William Keith
and
E Charlton Fortune
's works.)
Rinaldo Cuneo - The Farm - c.1930
Rinaldo Cuneo - Storm Mountains - c.1930
Rinaldo Cuneo (1877-1933), "The Painter of San Francisco", started his adult life in the Navy, followed by artistic training in San Francisco under
Arthur Putnum
, working alongside Ralph Stockpole and
Maynard Dixon
. He went to England and became a fellow of the Royal Institute of Oil Painters, and later studied under
Whistler
. I love Tonalism in general, but I think his works are truly beautiful. Such a shame that he struggled to market them in his lifetime due to the advent of the Great Depression!
His youngest brother, Ernisto Cuneo, studied under John Sloan, and was an officer of the Kit Kat Club, an organisation that raised funds for art scholarships in early 19th Century New York. He specialised mostly in nudes and figurative drawings, and abandoned his art work to work in Real Estate...
Ernisto Cuneo - Nude Model, Kit Kat Club New York - 1920
Cyrus Cuneo also studied under Whistler, and settled in England, becoming a celebrated illustrator for London News and war artist, as well as becoming a Fellow of the Royal Academy. In my opinion, his war art is some of the most affecting I know, from a genre full of heart-rending material... The pictures below are prime examples of the genre, and particularly the top one, feels like it could be happening in Afghanistan right now! Such is the nature of warfare I suppose.
Cyrus Cuneo - British Pilot Destroys Fourteen Ammunition Trucks with a Single Bomb - c.1915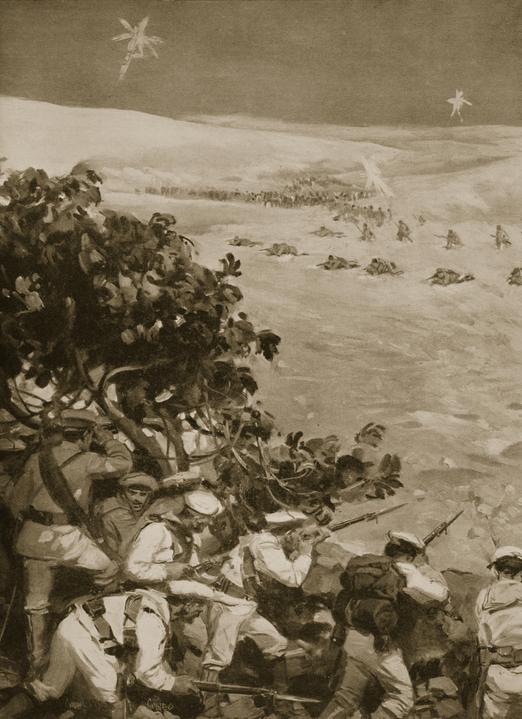 Cyrus Cuneo - An encounter between Turkish and Italian Troops - 1911
What do you guys think? Have you had much experience with the Californian Painters? What do you think of the Auction Network programme? I'm interested to hear your views...
Xxxc